Fort Myers Florida Real Estate
Fort Myers Florida Real Estate
Fort Myers Florida real estate is some of the most sought after real estate in the local area. Riverfront, oceanfront, gated communities, luxury condominiums, and single-family homes makes Fort Myers Florida Real Estate the very best that money can buy.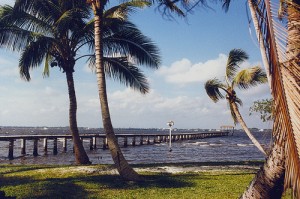 Established in 1886, Fort Myers is the historical and governmental hub of Lee County. It is the gateway to the Southwest Florida region, which is a major tourist destination in Florida. The winter homes of Thomas Edison and Henry Ford (which are both primary tourist attractions in the region, are located on McGregor Boulevard in Fort Myers.
Fort Myers was one of the first forts built along the Caloosahatchee River as a base of operations against the Seminole Indians. Fort Denaud, Fort Thompson, and Fort Dulany (Punta Rassa) all pre-date Fort Myers. When a hurricane destroyed Fort Dulany in October 1841, the military was forced to look for a site less exposed to storms from the Gulf of Mexico. As a result of the search, Fort Harvie was built on the grounds that now comprise downtown Fort Myers. Renewed war against the Seminoles in 1850 caused a re-occupation and extensive reconstruction of Fort Harvie. The fort was abandoned and stood empty until December 1863, when Union Army troops re-occupied it during the Civil War. On February 20, 1865, the fort was attacked by three companies of Florida militia, determined to end the Union cattle raids against local ranches. The Confederate state troops demanded the fort surrender, but the Union.
Fort Myers first became a nationally known winter resort with the building of the Royal Palm Hotel in 1898. Access was greatly improved with the opening of a 28-mile extension of the Atlantic Coast Line Railroad from Punta Gorda to Fort Myers on May 10, 1904, giving Lee County both passenger and freight service. But what really sparked the city's growth was the construction of the Tamiami Trail Bridge across the Caloosahatchee River in 1924. After the bridge's construction, the city experienced its first real estate boom, and many subdivisions sprouted around the city.
Fort Myers is now one of the fastest growing Cities in Southwest Florida that encompasses everyone's desires.
Fort Myers Florida Real Estate has something to offer everyone!